Born on the rocky shores of New Hampshire, John That grew up in a small New England town in a musical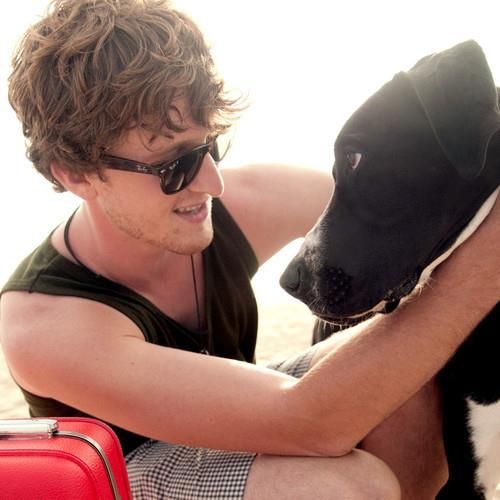 household. Instead of lullabies his parents sang him the Beatles. John wore out his first cassette tape at 5 and begged to learn guitar on his mothers old acoustic–instead he was put in piano lessons and taught trumpet. Years later he would sneak out to a local church to learn guitar on his own. While he never cared for religion or school, music kept him coming back to both.

     After 3 years of college John dropped out of the University of New Hampshire to backpack through South East Asia, eventually completing his education in Hong Kong. Abroad he was exposed to a world of new cultures, new people, and more importantly, new music. It was there that he decided to dedicate the rest of his life to the pursuit of music. When he returned to the states he had one goal: move to Los Angeles and begin his next musical adventure. He took a tele-sales job to finance the dream, working less than 9 months before he told his boss to fuck off and left forever – it didn't matter, he had saved up enough to relocate and record his first mixtape RadioSurfer. Currently John lives in L.A. with his Great Dane Chewie and is working on his second mixtape, from which the first singles will be released this month.
So what does his music sound like?

     Imagine for a second that Janis Joplin had sex with G. Love, Biggie Smalls and Brian Wilson all at the same time and by some freak chance bore a child from that musical orgy. And that no one knew who the father was but that love child grew up in a small neighborhood, playing with neighbors like People Under the Stairs and Jack Johnson, and listening to Sublime.

Or you could just check it out for yourself?

Download RadioSufer, John's first mixtape, HERE!